WATCH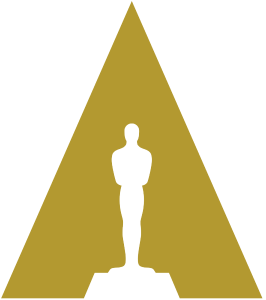 AMPAS members, watch now on the Academy Screening Room.
Stream our film through local theaters across the country,
and half of your purchase goes to support the theater
during these difficult times.
RECORDINGS OF Q&AS
Studio Visit to Maleonn & Family in Shanghai
moderated by MSNBC's Richard Lui [Sept. 12]

Panel Discussion with S. Leo Chiang, Dr. Jinyu Liu, Associate Professor of Social Work at Columbia University, and Serene Nie, Social Worker at CaringKind NYC
hosted by ReelAbilities NYC [Sept. 15]

hosted by Austin Film Society [Sept. 17]

Artist Conversation w/ filmmakers & Hao Sun—company manager of "Papa's Time Machine"

hosted by ArtsEmerson and Chuang Stage [Sept. 19]

Panel Discussion w/ filmmakers & local partners
hosted by cinéSPEAK and Philadelphia Asian-American Film Festival [Sept. 27]
"A tender and visually striking film about using art to combat the unrelenting difficulties of ageing."
"…an elegant, focused piece of storytelling"
"Our Time Machine is a wondrous blend of beautiful puppet imagery and even more beautiful family drama… It's one of the best films of the year."
"Moving… Compelling… a thoughtful, sensitive, brilliant subject."
AWARDS

Tribeca 2019
Best Cinematography in a Documentary Feature

CAAMFest 2019
Winner: Documentary Competition

LA Asian Pacific Film Festival 2019
Grand Jury Award, International Documentary Feature

DocEdge 2019
Winner: Best International Director
Winner: Best in Category "All in the Family"

Indie Street Film Festival 2019
Jury Award – Best Documentary Feature Film

Minsk International Film Festival Listapad 2019
Grand Prix for Best Documentary Film

China Academy Awards of Documentary Film
Best Editing 

Wakefield Doc Fest
Best of Fest Audience Award

Salem Film Fest 2020
Special Jury Award

Les Écrans de Chine 2020
Grand Prix China Screen d'Or

Gotham Awards 2020
Best Documentary Nominee

Pordenone Docs Fest 2020
Jury Award, Best Documentary
SYNOPSIS
Shaken by the news of his father's dementia, artist Maleonn creates "Papa's Time Machine," a wondrous time-travel adventure performed on stage with life-size mechanical puppets. Through the play's production, he confronts his own mortality. Maleonn finds grace and unexpected joy in this moving meditation on art, the agonies of love and loss, and the circle of life.
"We all have our time machines, don't we.

Those that take us back are memories…

And those that carry us forward, are dreams."
– HG WELLS
Follow us @TIMEMACHINEFILM
Sales (International)
Catherine LeClef, Cat&Docs
Sales (N. America)
Mathew Levy, Passion River Films

Festival Distribution
Jeffrey Winter, The Film Collaborative
Sales (China)
Felix Wu, Shanghai Eternity